Everyday Equipment Tracking
Advantages of Heavy Equipment Tracking
Here are some features and benefits of our Equipment Pro GPS Device
EQUIPMENT PRO HARDWIRED TRACKER -NO MONTHLY FEES-
GREAT FOR...
⦁ Equipment
⦁ Trucks
⦁ Trailers
⦁ Scissor Lifts
⦁ Light Towers
⦁ Generators
⦁ Tractors
⦁ Backhoes
USER INCLUDE...
⦁ Equipment Rental
⦁ Construction
⦁ Landscapers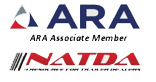 TRACK EQUIPMENT, VEHICLES, AND TRAILERS
• Rugged wired GPS Tracker for equipment, trailers and vehicles.
• Immediate alerts for power loss, zones, and much more.
• Internal backup battery protects you in case of theft.
• Starter disable device included upon request.
• Simple two wire installation.
3 Years Airtime Included • No Monthly Fees • No Contracts
FEATURES AND BENEFITS
• Live 2 minute reporting plus heartbeats when stationary.
• Zone Alerts for entering or exiting your defined areas.
• Location history with breadcrumb trails, stops, durations.
• Alerts for after-hours or undefined usage or tampering.
• Disable vehicle anytime using your phone or laptop.
• Power Disconnect alert if tracker loses primary power.
• Low Battery Alerts – prevent accidental dead batteries.
• Monitor your assets from any PC or mobile device.
• Mapping by Google: Aerial, satellite, and street views.
• Equipment icons from our library, or upload your own.
• 3 Year Warranty
Locate & Recover:
Immediately locate your equipment from any PC or cell phone.
Hours of Usage:
Records total hours of usage for billing.
Alerts:
Receive instant phone and email alerts for theft, speeding, geofence violations, motion, service, and more.
Shock-Motion Sensing:
Automatic notification for equipment tampering and unauthorized movement.
Daily Auto-Locate:
Reports every five minutes when moving.
User-Defined Geofences:
Get custom geofences that let you know if the equipment is leaving an area or entering a restricted one.
Virtual Odometer:
Keep track of mileage and run times for billing purposes. You will receive complete reports and notifications.
Maintenance:
Prompt notifications and reports for oil changes and other scheduled maintenance.
Robust Reports:
Our reports include hours of usage, detailed events, ignition on and off, and more.
Airtime Included
No Monthly Fees
No Contracts
Already using GPS? Contact us to compare features & pricing.
(888) 303-1854